Paris.
Who doesn't want to travel to Paris someday? Think of how much inspiration you could find sipping tea in a quant cafe, strolling down the Seine, or climbing to the top of the Eiffel tower? Ah, I can only dream and sigh.
I want to visit Paris so badly, and really soak up local culture. I know, I know, you say that I have a tourist's view of Paris and that it actually isn't all the glamourous... But I don't care. I'm dreaming, and when I'm dreaming, I'd thank you not to interrupt.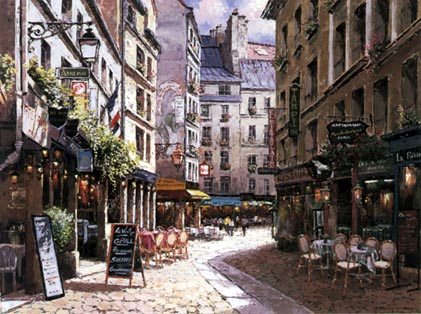 Ah, one of the things on my list of stuff to do before I die [well, the list in my head] is to dance in the rain on a Parisian street...